UNDER CONSTRUCTION...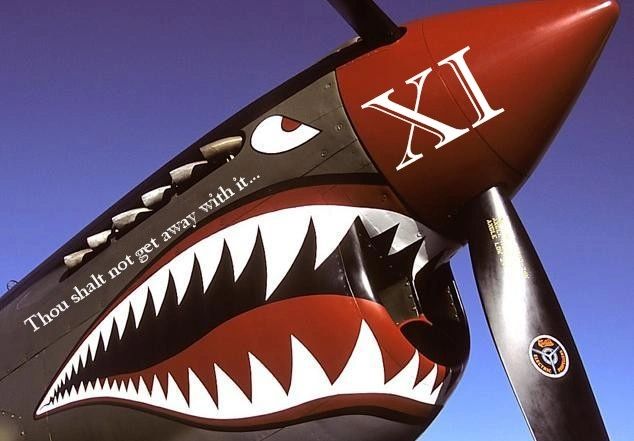 The Eleventh Commandment is currently preparing a broader spectrum of initiatives relating to several ongoing cases and is in the application process for an additional and  different level of tax free status with the Internal Revenue Service. Please be patient as we work toward this end. Check back often for updates in this area as well as bulletins for new membership drives. As always, 'ten commandments should be enough, but one more couldn't hurt.' --XI
         SUPPORT THE ELEVENTH COMMANDMENT


Coming soon...

XI Pay pal checkout system. [Under construction]

'XI' Monogrammed ball cap                                                    BACKORDERED
(Low profile, adjustable size)

'Thou shalt not...' t-shirts                                                                SOLD OUT
(Hanes Beefy-t Adult sizes S-XXL)

Silicone Bracelets                                                                             SOLD OUT
(Adult size)

The Eleventh Commandment Stickers                                  BACKORDERED
(3" x 5" XI Logo)

THOU SHALT NOT GET AWAY WITH IT...